We have helped teenage mothers demonstrate a high capacity and commitment to schooling.
Adolescent mothers are bearing the responsibilities of being both parents and students, and they are grappling with the stigma of pursuing their education. Yet, they continue to demonstrate an unwavering commitment to their studies.
All teenage mothers enrolled at Tumaini Open School have performed excellently in their 2021 annual exams. Around 89% have scored a 'B' average while the remaining 11% have scored an 'A' average in their end of year (November 2021) exams, contrary to the festering belief that re-enrolled teenage mothers can't manage their studies effectively. Additionally, our students have learned vocational and entrepreneurial skills to engage in activities that can support their living and that of their children, such as gardening, tailoring, and computer skills.
Gradually, we have seen most of these teenage mothers regain their confidence and engage in advocacy activities on behalf of girls' education. Below is an image of girls at a local radio station.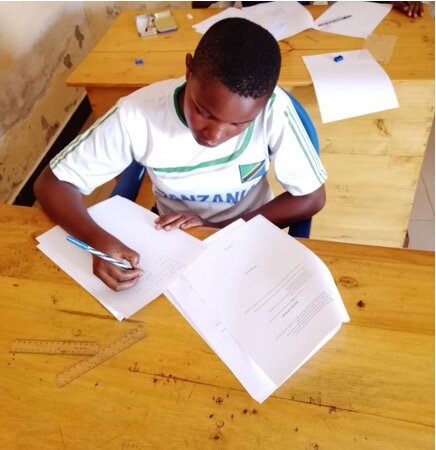 We are continuing to establish a more sustainable learning center, and we have recently marked progress towards the completion of Phase 1 of our construction plan. We have completed building a septic tank and toilets, in addition to our three classrooms.
With your continued support, we look forward to broadening this program and continuing to give girls an opportunity to regain their educational goals.