Until November 2021, Tanzania banned adolescent mothers from receiving their public education. These laws extended to children who conceived due to exploitation and assault. Now, pervading norms deprive these girls of sufficient academic support. Families and schools continue to marginalize them into their households with greater domestic responsibilities. Severely under-resourced NGOs bear the full weight of supporting these teens, and statistics reveal that 97% of out-of-school mothers remain unassisted in Tanzania. 
Tumaini Open School ensures that mothers can safely return to the classroom. We operate as an inclusive, stigma-free learning center that serves as an Alternative Educational Pathway (AEP) for marginalized teens.
In September 2022, we were delighted to more formally open our doors. Our team constructed a school that is well-equipped with electricity, water supply, and learning utilities. We enrolled 12 students into our first cohort and prepared them for national examinations. 
One student, Hollo, completed her Form IV national examination this month. She shared: "As a young mother who completely lost hope of continuing my secondary studies, it is not that I only appreciate having the second chance, but I am thankful that there are good people like Tumaini who with great love and care have enabled me to fulfill my dream of completing Form IV." More students will complete their Form IV examinations in 2023. These girls have poured themselves into their education despite overwhelming odds. Their rigor reminds us why our work is so important.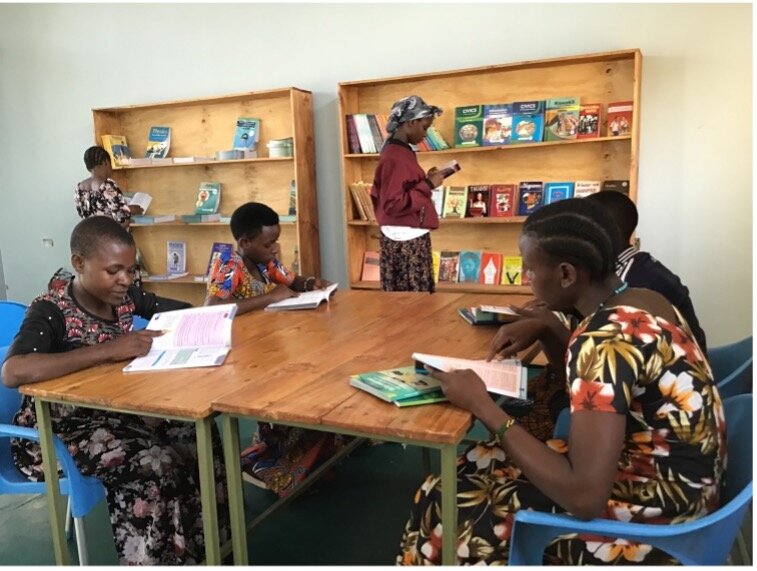 We currently plan to enroll 45 to 50 girls in January. Greater funding would allow us to accommodate more students in our waitlist. We also plan to expand dormitory construction next year so students may care for their children in our facilities. We are so grateful for your unwavering support. These months have tested us in new ways, worsened by the COVID-19 pandemic, but we have risen to the occasion. Together, we can provide opportunities for girls to recover their education.
Thank you!