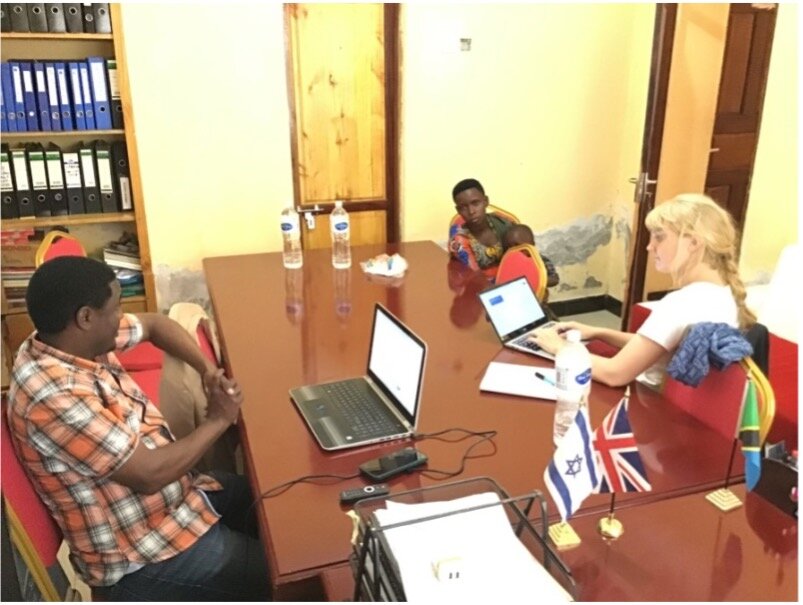 Tumaini Open School provides a warm and supportive residential learning environment for adolescent mothers. Young girls who have become pregnant – often through no fault of their own – face difficulties continuing their formal education. They were legally banned from state schools until November 2021 and remain to be one of the most disadvantaged groups in rural Tanzania.
Currently, we are building a residential block to provide safe accommodation for our students. Local surveys reported housing as a pressing need for traumatized and stigmatized mothers. We have fully installed roofing, and construction is nearly complete. 
Now we are fixing doors and windows, plastering floors, and integrating energy and water infrastructures. We already expect 45 students to move into the building in early July. We will reach full capacity at 50 students. Longer term, we would also like to include a more suitable kitchen area to promote nutritional eating.
We were delayed in receiving official school registration due to a shortage of on-site inspectors. Problems like this are not unusual in Tanzania and must be overcome. We were still able to provide free-of-charge teaching, and we continued entering pupils for national examinations as private candidates. However, we were unable to enroll fee-paying pupils, which would have moved us closer towards financial sustainability.
Despite the bumpy start, we continued making progress. We are involving girls' families in their education and help them overcome stigma associated with teenage pregnancy. We are planning to prove ourselves educationally and build a record that leads to self-sufficiency. Funding at this phase will therefore be crucial.
Thank you again for your generosity and continued support. Together, we can continue to empower girls with education.